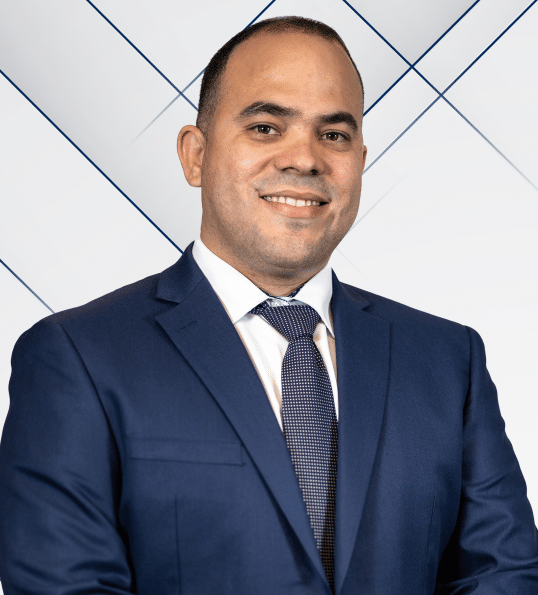 Foot & Ankle Surgeon
Board Certified Podiatrist
Yohandy Fuentes, DPM, is a board-certified podiatrist providing expert foot and ankle care at the orthopedic practice OrthoMiami in Miami, Florida. Dr. Fuentes takes an integrative approach to care, utilizing the most advanced tools, techniques, and treatments to ensure his patients get the best outcomes. After earning his Bachelor of Applied Science at Nova Southeastern University in Fort Lauderdale, Florida, Dr. Fuentes went on to complete his Doctor of Podiatric Medicine at Barry University in Miami Shores, Florida. It was also at Barry University that Dr. Fuentes received the Excellence in Clinical Science and Dr. David Eisenbud Memorial awards. He continued his training, completing his residency program at Barry University Foot and Ankle Institute in Miami, Florida, serving as chief resident during his final year. Dr. Fuentes is board-certified by the American Board of Podiatric Medicine (ABPM). He specializes in reconstructive foot and ankle surgery, using minimally invasive tools and techniques whenever possible. Dr. Fuentes is also an expert in podiatric sports medicine. Originally from Havana, Cuba, Dr. Fuentes has been a proud Miami, Florida resident for over 20 years with his wife, Judith, and their two children. Dr. Fuentes enjoys providing excellent foot and ankle care to those in his community at OrthoMiami.
Dedicated Support at Every Step
Doctor Ceballos is very knowledgeable and qualify Orthopedic Surgeon with great bedside manner. He is personable and the same time very caring. His staff are amazing Kim, Erika and Mary Ann are always so professional and caring.
Always treated well by EVERYONE at OrthoMiami. The staff is super helpful. Dr. Ceballos has treated me and members of my family for a few different breaks and injuries with great care and expertise. Highly recommend!