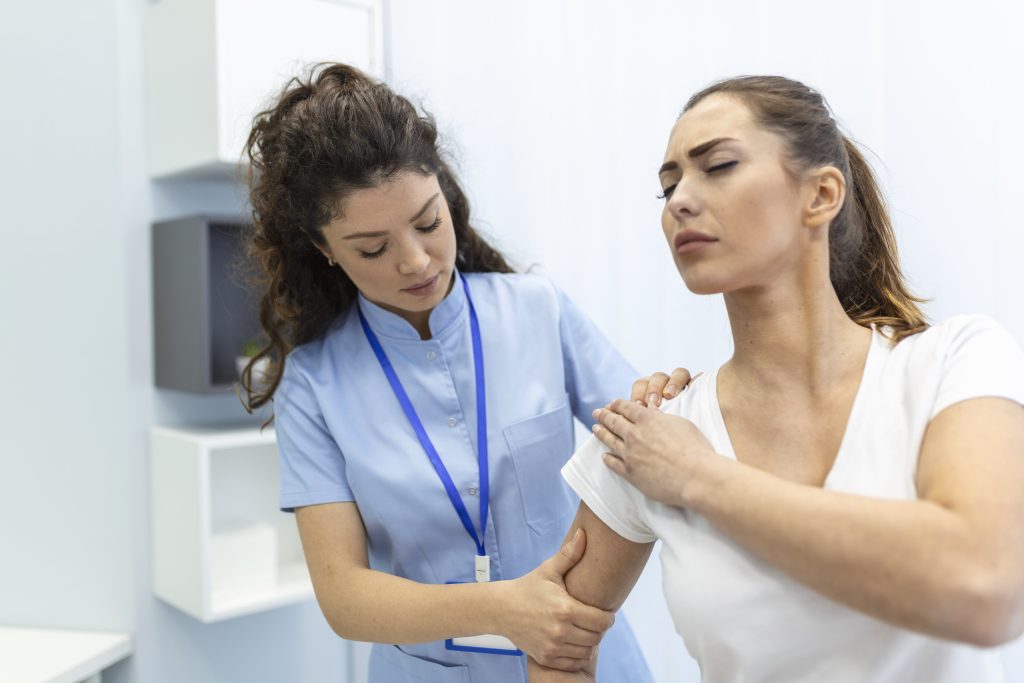 Summer means being outside. It means fun in the backyard or on the beach; it's a time to cut loose, spruce up the garden, go swimming, or simply play. But all of that activity can also lead to a host of orthopedic injuries. Every year, we at OrthoMiami see patients whose summers get temporarily placed on hold after they hurt themselves during the many joys of summer.
Here are some of the most common summer orthopedic injuries and tips on what to do if you experience any of these during the coming months
Shoulder Injuries From Summer Sports
Shoulder injuries happen all year-round, but many activities and sports that see increased participation in the summer also come with an increased risk of shoulder injuries.
Many summer sports involve repetitive motion, can wear down your shoulders and other joints. Rotator cuff tears, strains, and other injuries can develop for a wide variety of reasons and can eventually lead to shoulder arthritis.
For example, the repeated arm motions involved in volleyball when overhand serving, setting, or spiking can result in rotator cuff tears. And while swimming is rightly considered one of the safer and best ways to get exercise, the repeated overhead motion of swimming strokes, such as backstroke or freestyle, can cause painful inflammation of the shoulder muscles.
Softball and baseball season, with repeated pitching and throwing, can also cause an uptick in rotator cuff injuries or bicep tendon tears. Overuse and poor throwing mechanics often cause such injuries and can create pain, discomfort, and limits on arm mobility.
Shoulder Injuries From Yard Work
Gardening is a fun and healthy summer activity, and keeping the yard beautiful, lush, and green can make for the perfect summer landscape. But all of that digging and trimming and shoveling – along with carrying heavy bags of mulch and other materials – can be hard on your shoulders. Additionally, the repeated motion involved in pull-starting lawn mowers, leaf blowers, and chain saws can cause shoulder soreness and lead to strains or rotator cuff tears. Overhead lifting of dirt, mulch, or pavers can also lead to tendonitis or shoulder Impingement.
Preventing Summer Shoulder Injuries
Warming up and using proper form are the best ways to minimize the chances of a summer shoulder injury. If you stretch and loosen up your body before and after any kind of exercise or physical activity will make you far less likely to tear a muscle or suffer a strain. When playing sports, understanding proper form and stance can be the key to avoiding injury, so consult with a trainer or coach to understand how to move correctly.
Schedule a Shoulder Pain Appointment at OrthoMiami Today.
At OrthoMiami, we understand the challenges and struggles that come with living with shoulder pain. When at-home treatments don't provide relief, we use the most advanced and effective methods to eliminate pain, repair joints, and restore mobility to our patients. The OrthoMiami team always welcomes new patients and can generally schedule new patient appointments within a couple of days.
Please contact us today at (305) 596-2828 to schedule your appointment. We look forward to meeting you.