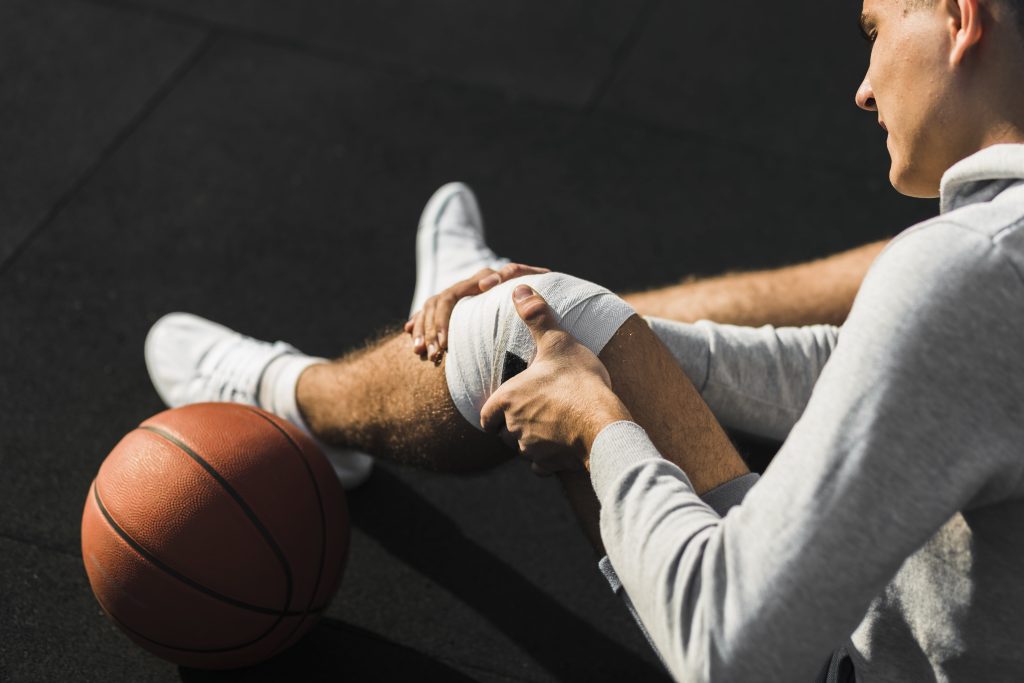 Injuries are a part of sports. The way we use and move our bodies during many physical activities makes them vulnerable to a wide range of bone, joint, and muscle mishaps. While almost all sports can lead to injury, the nature of some sports and athletic activities makes them more likely to cause injury than others.
Top 15 Sports that Caused the Most Injuries
The National Safety Council compiled statistics for the many ways Americans injured themselves playing sports and other recreational activities during 2020. Here are the top 15 sports that caused the most injuries that year for amateurs and professionals alike:
Bicycling: 425,910 injuries
Using exercise equipment: 377,939 injuries
Skateboards, scooters, hoverboards: 217,646 injuries
Basketball: 214,847 injuries
Swimming: 129,708 injuries
Football: 122,181 injuries
Playground equipment: 120,829 injuries
Trampolines: 106,358 injuries
Soccer: 81,452 injuries
Baseball and softball: 70,209 injuries
Fishing: 65,107 injuries
Skating (excl. In-line): 51,331 injuries
Horseback riding: 44,012 injuries
Lacrosse, rugby, misc. ball games: 29,134 injuries
Volleyball: 23,597 injuries
Schedule an Appointment at OrthoMiami Today to Learn More About How Sports Medicine Can Help You Stay in the Game.
At OrthoMiami, we work with athletes and sports-minded patients every day. We know how badly they want to get back to the activities they love after they've suffered an injury. That is why we are committed to using the most advanced and effective methods to relieve pain and restore mobility to patients as quickly as possible. The OrthoMiami team always welcomes new patients and can generally schedule new patient appointments within a couple of days. Please contact us today at 786-746-8060 to schedule your appointment. We look forward to meeting you.